Street Fighter is coming to Android, thanks to a collaboration between LG and CAPCOM. LG's CEO took the time to "HD" four times in four sentences, underlining "HD smartphone".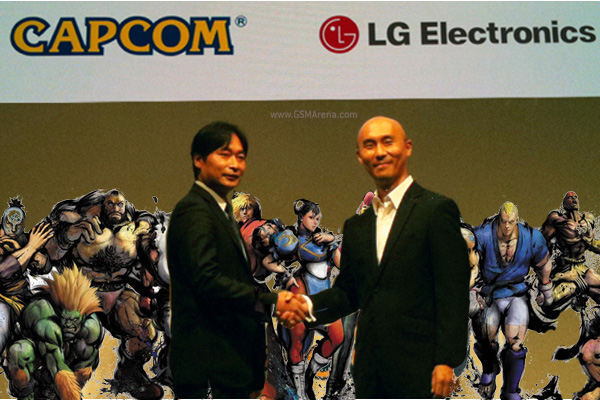 Street Fighter IV will come to Android in the last quarter of this year and be exclusive to the LG's own app store (LG World) for the first three months of its droid existence. There was no mention of its pricing, though.
Street Fighter IV is already available on iOS ($4.99), so the game coming to another mobile platform isn't all that interesting (except to Street Fighter fans who own a droid, that is).
What's interesting is that LG's CEO kept talking about HD and HD smartphones – maybe we'll see improved graphics over the iOS version and, more interestingly, see the game debut on a brand new smartphone.
Straight from the horse's mouth:
"As we prepare our first HD smartphone for launch, it was important for us to be able to offer HD content that would really demonstrate this phone's benefits. The HD version of Street Fighter certainly fills this objective. We are also confident that LG's soon-to-be-unveiled HD display technology will give Street Fighter fans a whole new reason to play the game again."
A little digging through the rumor mill shows two suspects – the LG LU6200 with its 4.5″ 720p screen and 1.5GHz dual-core CPU (but the model number implies a Korea-only unit) and the mysterious LG K, again with a 4.5″ 720p screen.
I would have guessed that those two will use LG's award winning (but yet not commercially available) 4.5″ 720p AH-IPS displays. However, the wording "soon-to-be-unveiled HD display technology" seems to imply that we're talking about a different technology – unless "unveiled" means "released" here.