Nokia has taken it upon themselves to provide its WP8-powered Lumia devices with a new Storage Check app, allowing you to see exactly how much space is being taken up by your apps, media and files.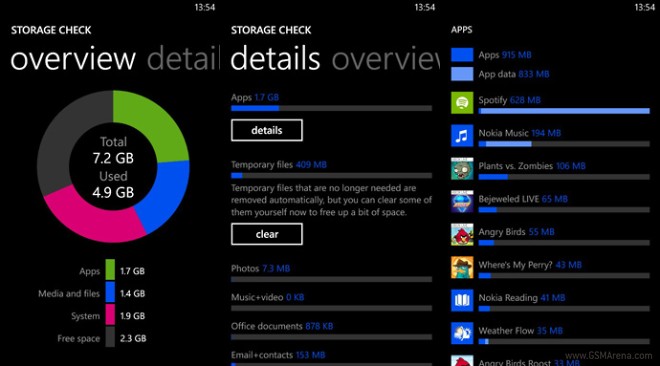 The app extends the functionality of the default storage management app in Windows Phone, allowing you to see exactly what's taking up all your precious gigabytes, and even remove apps you don't want.
The Storage Check app features an overview pane which gives you an at-a-glance look at what's taking up space on your device. The details pane is similar to the default storage section of the settings menu, giving you more precise information, as well as the option to clear your temporary files cache.
Finally, Storage Check lets you see how much space each of your apps is using and delete the ones you don't want, just like in Android, for instance.
Look for Storage Check in your settings menu out of box in newer Lumia's or as an OTA firmware update coming soon.