The Steelseries Stratus is the company's first dedicated iOS gaming controller. The pocket-friendly Bluetooth 2.1 gadget utilizes the external gamepad support which debuted with Apple iOS 7 last year.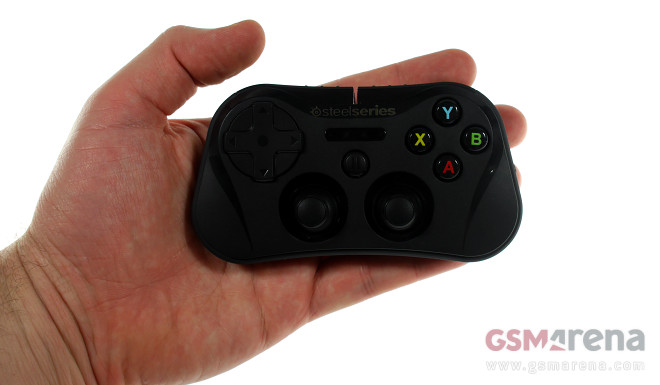 Headquartered in the Valby district of Copenhagen, Steelseries is currently among the premier designers and manufacturers of gaming gear and peripherals. Read on to find out all about its iOS-friendly offering!
All about it…
Steelseries Stratus features console-style layout in a compact form factor. The device packs four shoulder buttons, four face buttons, two analog sticks, and a dedicated D-pad. An on/off switch and a pairing button complete the setup.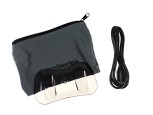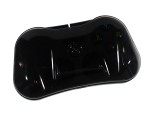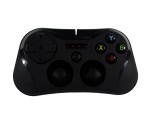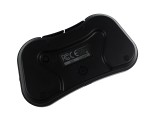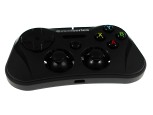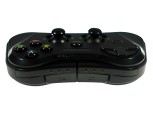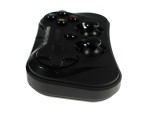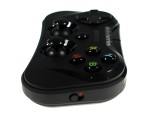 Steelseries Stratus live photos
In a manner befitting its Scandinavian roots, the Stratus offers sleek design, coupled with clever layout and ergonomics. Available in black or white color scheme, the controller has a nice-looking cover which can be attached to its rear while gaming in order to provide enhanced grip.
The physical measures of the controller are 110mm x 60mm x 33mm, while its weight tips the scale at the reasonable 75 grams. The retail package includes a soft carrying pouch and a microUSB charging cable.
Using it…
The Steelseries Stratus controller is easy to pair with compatible iOS device. Once you turn it on, you hold the button on the back of the device for five seconds to enter pairing mode. Once visible, you simply select it from your iOS device's Bluetooth settings. Up to four Stratus controllers can be connected to an iOS device.
Steelseries quotes the Stratus as being capable of ten hours of continuous gameplay. In real life, unless you are a total gaming junkie, you will likely forget when you last charged the device. Speaking of charging, it takes about two hours to fill up the gadget's battery via the supplied microUSB cable.
Thanks to its compact measures, the controller is easy to stash away. It easily fits into a bag or a jacket pocket without taking up significant space.
Loving it…
The Steelseries Stratus brings console-like gaming experience to iOS, especially when connected to an iPad. It allows users to get fully immersed into the gameplay on the tablet's large display without worrying about any touch control buttons.
There are plenty of titles to choose from. A lot of iOS games have support for wireless controllers baked in by now. I tested the Stratus on an iPad Air while playing Dead Trigger 2, Real Racing 3, as well as GTA: San Andreas – it delivered better experience than the standard tablet controls on all three occasions.
Buttons are superbly laid out despite the compact form factor. Their tactility is great too.
You don't have to attach the controller to your device! This is a really big deal as most iOS controller solutions are made to be attached to an iPhone 5/5s with the end result often looking rather ungainly.
Hating it…
The Steelseries Stratus' lack of attaching mechanism works great for iPad gaming, but is less than stellar setup when it comes to the iPhone. You need to have a phone stand or a case with a built-in kickstand in order to have an optimal experience on the smartphone.
Wrapping up…
The Steelseries Stratus is a must-have accessory for anyone who is serious about iOS gaming. Thanks to its design and layout, the controller requires practically no time to get used to and brings out the full potential of both Apple's hardware and its video game catalog.
Steelseries is asking $79.99 for the Stratus controller in its online store.