Steam has released a new companion application for the iOS and Android platforms. This app lets you browse all the Steam games, see if there are new offers and chat with your Steam friends. Unfortunately, it seems you can't buy any games through the app for now but you can add it to your cart so you can purchase it through the desktop client.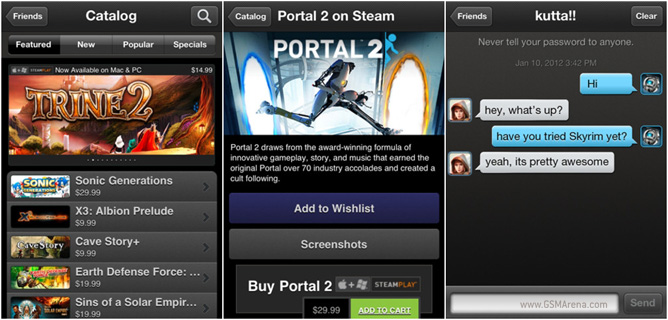 But what's worse is that the app will only let you use it if you're part of the beta program. Steam has restricted access to a few accounts and you have to sign in to request an invite. After that you wait for the invite to arrive so you can use the app, which let's face it, doesn't let you do much. If you wanted to check out the games and offers you could just browse the Steam website through your phone's browser. So it's basically a chat client now for communicating with your Steam buddies.
If you're really interested, you can check out the links below. I must warn you though, there is not much to see right now.