Samsung is working hard to develop their Bada OS into an even better platform and version 2.0 integrates much of their progress so far. Bada will be doing a strong push into the fields of social networking, location services, providing content and mobile payment.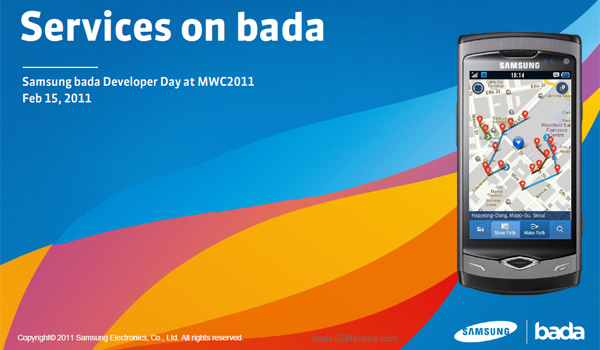 They demoed three apps that demonstrate the capabilities of the new OS, there's even a video demo of the updated user interface. Here's what Bada 2.0 is all about…
The new features for Bada 2.0 were based on mobile app trends. Service-oriented features will play a big part of Bada's appeal – those include location, social, content cloud storage, commerce and push notifications.
The location services app that Samsung demonstrated is called Tripper. It has a heavy social element as lets you mark POI and routes, share them with others, vote on theirs and so on.
The app also communicates with an online directory to let you search for POIs nearby – overall it sounds like Samsung's answer to Google Places.
Bada OS 2.0 will feature unified API that third-party apps can use to access the users social networking accounts. It's pretty interesting what Samsung has done here – they call it "Life-logging", yes, without the "B".
Life-logging will store usage activity for calls, app usage and music listening, which you can later share with your friends. The second app, Seia, will monitor the usage and offer related keywords based on that usage. Then you can add "reminiscing comments" to share and exchange with friends. There will be strict privacy controls.
Seia also lets you upload content like photos to Samsung's servers where they can be accessed by your friends.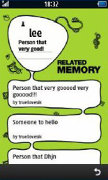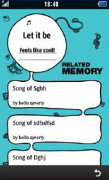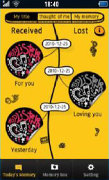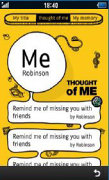 Seia is a very innovative way to do social networking
Push notifocations is also a big part of Bada 2.0. Bada's servers will look for notifications from news, SNS and gaming services and send instant push notifications to the device. The third app, Caster, uses the push services to sync web pages from the computer to the mobile device or share content with friends over SNS.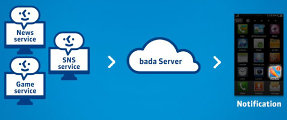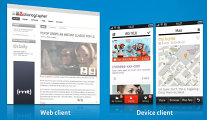 The Caster app uses push services to do some cool stuff
Here's a video of the Samsung Wave II running Bada 2.0 – it gives a quick look at the new user interface. The Wave II should be getting updated to Bada 2.0, but Samsung hasn't announced officially which phones will be updated and which won't.
Source (PDF)