Statistics of mobile web usage often point to the iPhone as the king of the hill. The fine print however is that those statistics use data from the US only.
So, here are our two cents – web traffic from mobile devices to our site, which should give the other side of the story. It's probably not 100% representative of the worldwide statistics, but at least it's more global.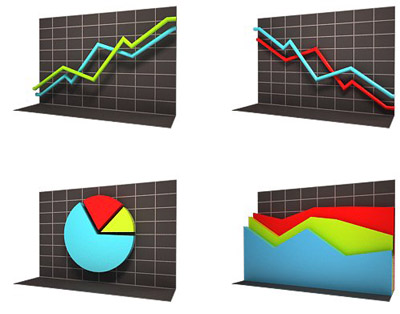 And while we're in statistics geek mode, we'll also take a peek at how Android OS versions are distributed…
Here are the Google Analytics graphs and charts for www.gsmarena.com. The unusual peak you see is from the iPhone 4 announcement – interestingly, the majority of that traffic came from iPhone users and a few Android users. Symbian owners weren't particularly impressed if mobile web traffic is any indication.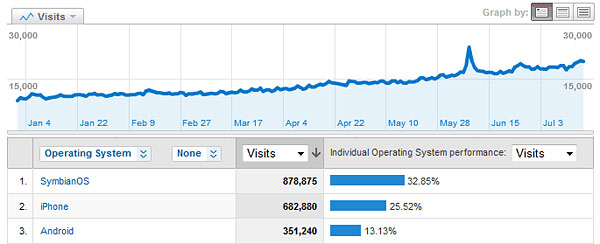 Mobile web traffic statistics for our site from Google Analytics (click for full size)
As you can see, Symbian is on top with a healthy margin and iPhone clocks in second. However, if you add iPhones, iPods and iPads for a cumulative iOS stat it comes out ahead by a about 3.5%.
Other than that, it's interesting to note that mobile browsers included with feature phone OSes from the various manufacturers score below 5%. Windows Mobile isn't doing too hot either.
One possible explanation for this is that feature phone owners are using Opera Mini for most of their browsing (as they should) – shame that Google Analytics doesn't include Opera Mini in the statistics.
In a another statistics news of the day, we just got the latest Android OS version distribution from Android Developers. The good news is that Android 2.1 Eclair very rapidly climbed to over 50%. Versions 1.5 Donut and 1.6 Cupcake are hovering around 20% each. The bad thing is that Android 2.2 Froyo has barely achieved 3.3%.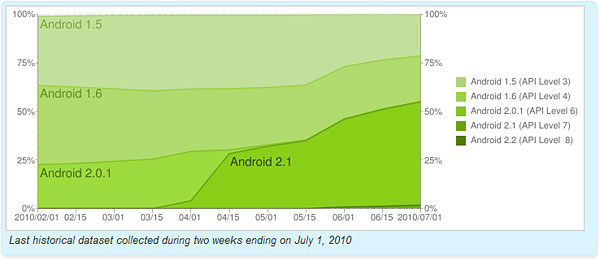 And it will be a while until it can climb any higher – manufacturers have to release ROMs with Froyo and some are still working on Eclair. For now, it's just the Nexus One phones that are feasting on Froyo desserts.