Windows 10 is taking a step back and forward – the Start menu is back, but unlike the classic menu this one has Live tiles in it. For those who enjoyed the full-screen mode, it's still on board and is the default for tablet mode.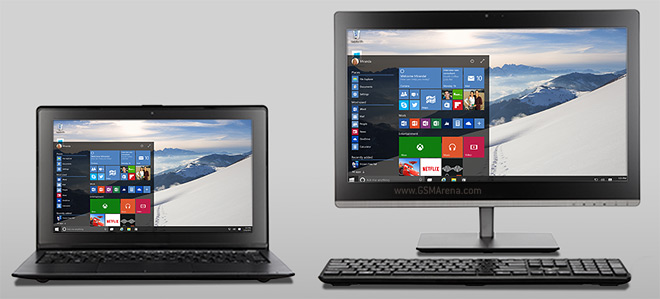 That's right, Windows 10 will power both phones as well as tablets and convertibles.
Another change is that the search functionality has been excised from the Start menu and is now part of the dock, making it always visible.
Anyway, switching between the modes is done via the new Continuum feature, which will come especially handy for convertibles. In laptop mode, keyboard and mouse run the show with the compact Start menu. When going into tablet mode you'll be prompted to switch, which enables the Windows 8-style Start screen.
The Microsoft event is still going, watch it happen live here (there's more to come!).