Starbucks UK just announced it will be offering its iOS-using customers a free download with every purchase. This download will be received via a "Pick of the Week" download card with a 60-day period in which the customer will be able to redeem their complimentary item.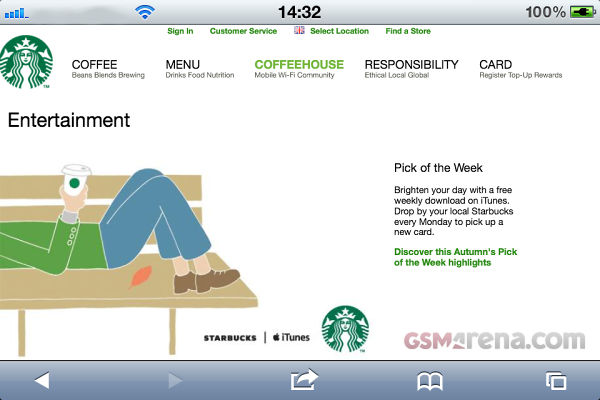 The offer has been available for Starbucks US coffee houses since 2006 and comes to the UK a week after the company announced free Wi-Fi access without the need to register.
The first complimentary offerings will be the latest song by James Morrison (My Dreams) and a free iBook (Limitless by Alan Glynn). Later on, UK Starbucks customers will be able to enjoy artists such as Coldplay, Tony Bennett and more.
Starbucks UK & Ireland VP of marketing and category, Brian Waring, has expressed that "Digital offers are very important to us" and that there's an "exciting digital programme ahead for 2012."