US carrier Sprint may file a lawsuit against the T-Mobile takeover by AT&T. This was said today by Sprint CEO, Dan Hesse at the CTIA in Orlando, Florida.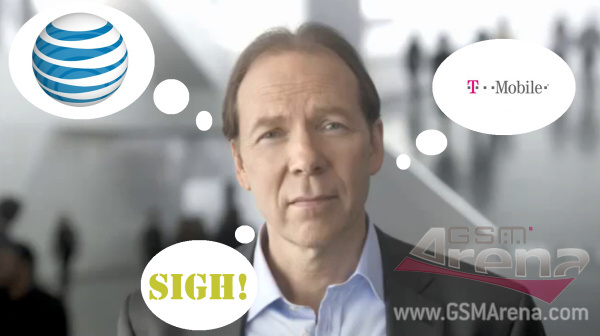 Hesse's concerns are this acquisition will hurt the wireless industry. He went to say that if this deal went through, AT&T and Verizon will hold 79% of the US market share, leaving Sprint at the lowly third spot and almost bereft of leverage.
This would explain why, following the news of the T-Mobile takeover, Sprint shares fell by 14%.
The deal between AT&T and T-Mobile still has to pass regulatory approval. Sprint CEO Dan Hesse has said that Sprint would file a request to US Congress, concerning the deal. He added that the takeover of T-Mobile will "stifle innovation".
There are rumors that Sprint was also in talks with Deuche Telecom about buying T-Mobile USA, but apparently negotiations came to a dead end. Sprint CEO Dan Hesse didn't comment on this information.