Sprint sure love touting their 4G network (WiMAX)! The latest addition to their 4G-capable lineup is the modestly named Sprint Epic 4G. The Epic 4G is a Samsung Galaxy S phone but unlike most others, this one comes with a QWERTY keyboard.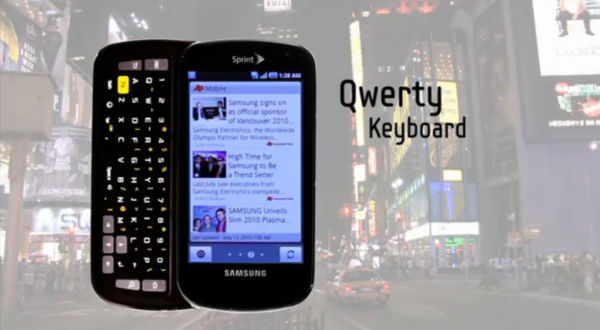 They say a picture is worth a thousand words – so here's a promo video of the Sprint Epic 4G, which shows you just how epic the Epic 4G is…
In case you're confused about why the Samsung Galaxy S has a QWERTY and is called Sprint Epic 4G, well, it goes like this. Samsung has churned out a number of Galaxy S phones, most of which got renamed (Vibrant, Captivate, etc.). There are some cosmetic differences between the models, like differently styled keys.
The Sprint Epic 4G however has undergone the biggest transformation of the pack – it's got a hardware QWERTY. The various Motorola DROID phones have proven quite popular – plus, a hardware keyboard is one area where Android has the iPhone beat.
The Sprint Epic 4G pricing and availability will be announced in the coming months, but Sprint is already promising an Android 2.2 Froyo update in the near future.