After being free for Android and iOS for quite some time, Spotify for Windows Phone is finally set to offer ad-supported streaming to users at no cost.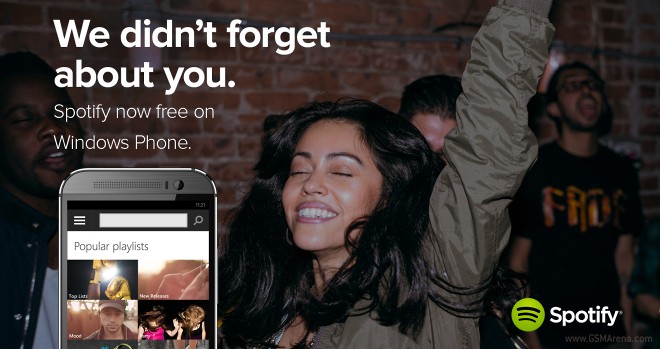 The app will bring in the functionality from its Android and iOS counterparts by letting users stream playlists and music in shuffle mode. Of course, Spotify users can still choose to subscribe to the premium service to avoid ads and sync online playlists.
You can also listen to playlists you've created or from people you know, as well as shuffle play from just a particular artist.
Spotify has also made additional improvements throughout the app, including better looking search results and the ability to browse favorite artists and related ones.
Get Spotify for Windows Phone 8 and 8.1 here.