Speed Dots is a California-based company that makes a special kind of screen protector for iPhones and iPod touches. These screen protectors have dots placed at strategic locations that helps visually impaired users operate these devices with ease.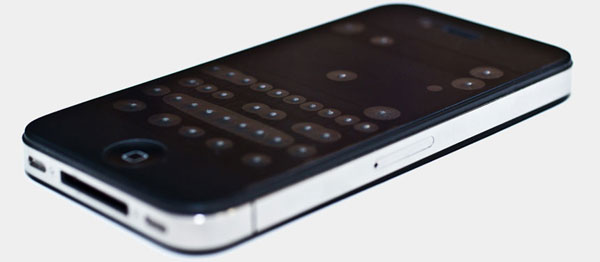 These screen protectors work with the Voiceover feature in iOS devices that reads out functions on the screen to help visually impaired users but thanks to the dots, it makes locating a particular area on the screen much easier. The dots are all located where the controls usually lie on the screen and since most iOS applications follow the same basic UI guidelines it makes the job of Speed Dots even easier.
Here are the functions that you can access with Speed Dots:
Top Left: Back/Cancel
Top Right: Ok/Done
Below Ok: Add contact from address book in SMS/email
Top Center: Search/Heading/Safari address bar
Center of Screen: Number "5″ on the phone pad
Middle Right: Send button for text messages
Across the Bottom: 5 evenly spaced dots representing soft key functions
Lower Left: Shift
Lower right: Delete/Backspace
It's currently available only for the iPhone and the iPod touch for $7.00 but will soon be available for the iPad as well. Click here to buy it from their online store.