Sony Ericsson and SPB Software have been collaborating for a long while – the last combined effort from them that we've seen was the Sony Ericsson Aspen. Now, Sony Ericsson will be bundling the Vivaz and Vivaz pro with a tailor made SPB Mobile Shell in the Asia-Pacific region…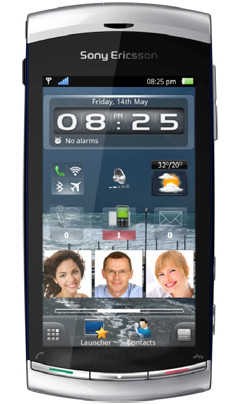 We've reviewed SPB Mobile Shell and we were left with a positive impression. Sony Ericsson had some light customizations on the Vivaz duo but nothing as extensive as what SPB has to offer.
They say that the version of the Shell for the Vivaz and Vivaz pro is unique – though they don't say how exactly. Anyway, it's a much needed upgrade over the S60 5th edition experience.
SPB Mobile Shell will come preinstalled on Sony Ericsson Vivaz and Vivaz Pro phones, in the Asia-Pacific region. You can get the Shell even if you don't have a Vivaz – or even a Symbian phone for that matter. SPB Mobile Shell is also available on Windows Mobile and Android.