SoundHound has updated the Android version of their popular music recognition app. The biggest change in this update is a new UI for Android tablet users. Although the previous UI was somewhat optimized for tablets, it still looked like the smartphone app was being stretched across the screen in landscape mode.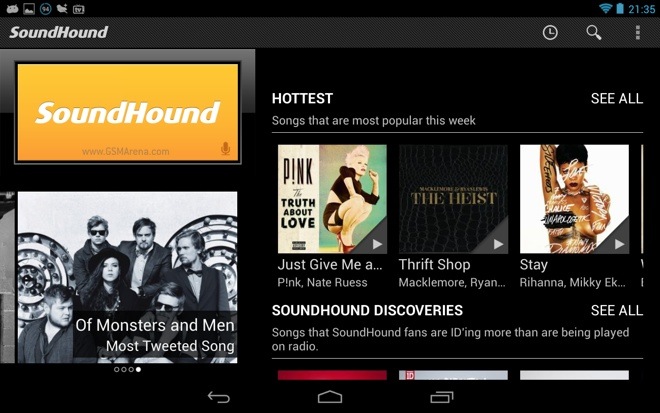 In the updated version, the app will now show you large thumbnail for the tracks on the side, instead of a simple, stretched out list in the previous version. Along with the new UI for tablets, you also get the following changes:
• See LiveLyrics, the newest way to experience lyrics as they magically move in sync with the song
• Explore charts, albums and artists with graphic imagery
• Streamlined sharing to Facebook, Twitter, and more
• Easily purchase the songs you love
On the phone you can now:
• Find your songs quickly with SoundHound's even faster music recognition!
• Scroll through history more easily
You can update the app from the Play Store on your device or download it from the links below.
Image courtesy Mikhail Madnani.