Earlier today Sony opened its first of a kind underwater store. But before you put on your bathing suits, there is a slight catch. The Xperia Aquatech store is a promotional activity, carried by the Japanese company in Dubai, or rather 4 meter under sea level near the city.
The three daylong event aims to demo the marine capabilities of some of Sony's water-proof devices and most of all build publicity. The guest list is very short, with only competition winners, media and VIPs attending and from the looks of it was nothing short of a spectacular experience.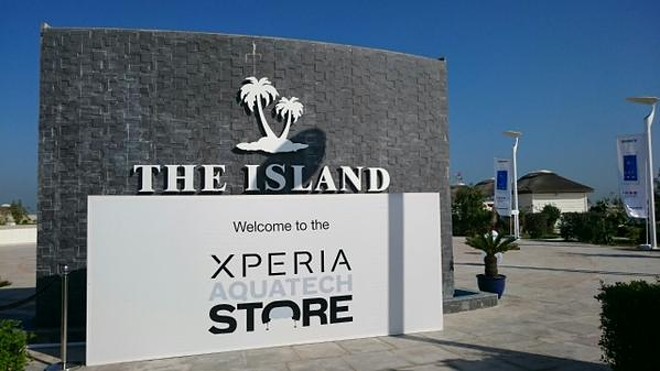 Attendees are required to participate in some mandatory scuba diving training and are put under the constant supervision of a diving instructor. The preparations extended even further as gкests, who happened to own a Sony Experia Z3 or Z3 Compact are even given special waterproof cases to ensure that their smartphones will survive even further beyond the 1.5 meters of water they were rated for.
The store experience underwater itself is more of a technical demo by a company representative and arguably Sony could not have picked a better setting to make it as convincing and engaging as possible.
The whole endeavor looks extremely pricy and even somewhat risky, but it definitely is very out of the box and should bring about a lot of viral heat. Photos from the thrilling event, tagged #XperiaAquaTech, are already floating around Twitter so be sure to check them out for a glimpse of the catchy venue.