Sony Xperia ZL has landed at our office. It's the not-so-tough Xperia Z sibling, powered by the same hardware platform and running on identical Android version with the same custom UI (launcher).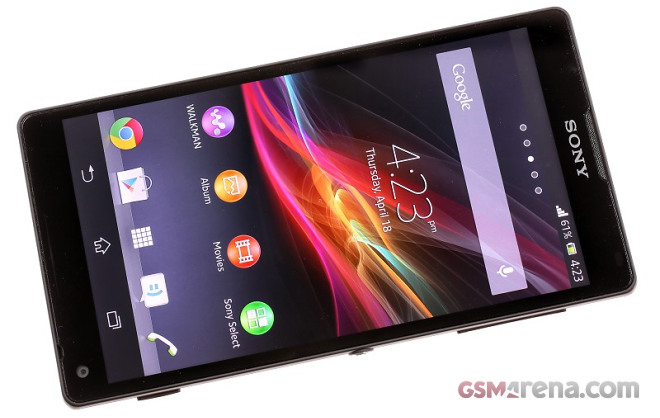 The Xperia ZL may not be water or dust-proof, but offers a few extra goodies over the Z model – a hardware camera key, an infrared port, а smaller footprint and a much better grip, thanks to the textured rear panel.
The Xperia ZL runs on Android 4.1.2 Jelly Bean with Sony's proprietary launcher on top of it. The 4.2 Jelly Bean update is already in the works and Sony promises to seed it soon enough.
As usual we made a few rounds with the Xperia ZL in front of a camera. Here is the ZL in action.
We are already working hard on our review and you can expect it in a few days.