Sony announced its latest flagship tablet, the Xperia Z2 at this year's Mobile World Congress. Back at its press conference, Sony did mention that the device would hit the shelves in March, but there was no official word on how much it would cost.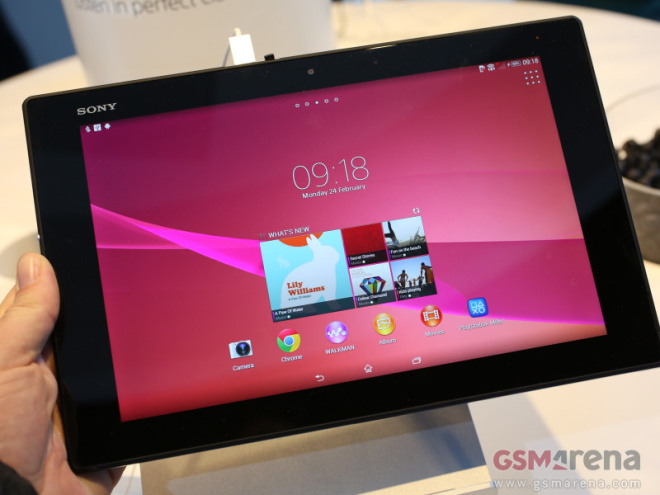 Well, the pricing details are no longer a mystery as the Xperia Z2 Tablet has gone on sale in the United Kingdom. For now, the slate is available only on Sony's online store, but the slate is expected to hit the brick and motor stores in the coming days.
The 16GB Wi-Fi variant of the Sony Xperia Z2 Tablet is priced at £399, while the 32GB Wi-Fi option will set you back £499. If you want to pick up the 16GB LTE version you will have to shell out £499. Sony is also offering an optional 3-year warranty for just one penny if you buy the tablet directly from the company.
If you missed the official announcement of the tablet or if you are wondering what the Xperia Z2 Tablet has to offer, feel free check our hands-on article from the MWC floor.