Sony said nothing about wireless charging during the Xperia Z2 announcement in Barcelona last February. But today the manufacturer officially unveiled the Wireless Charging Cover WCR12 and Wireless Charging Plate WCH10 for the smartphone.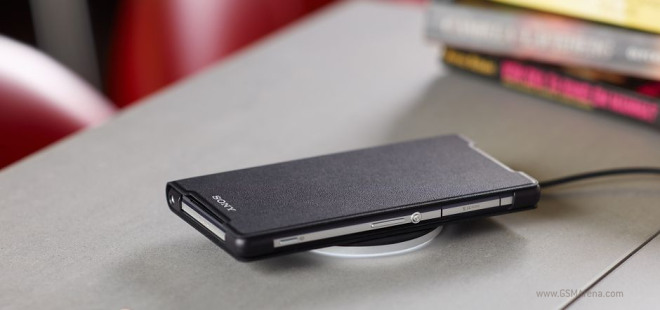 The accessory combo will enable Qi wireless charging on your Xperia Z2.
Of course, if you already own a Qi-compatible wireless charger, you'll need to buy just the cover.
The cover looks well built and also doubles as protective cover, but we are not keen on the thickness added to the beautiful Xperia Z2. But if you insist on the wireless charging thing, then we guess you have no choice but to dress your Xperia Z2 in the WCR12 cover.