The Sony Xperia Z Ultra was announced last month as the company's first foray into the realm of phablets with its robust 6.5-inch screen.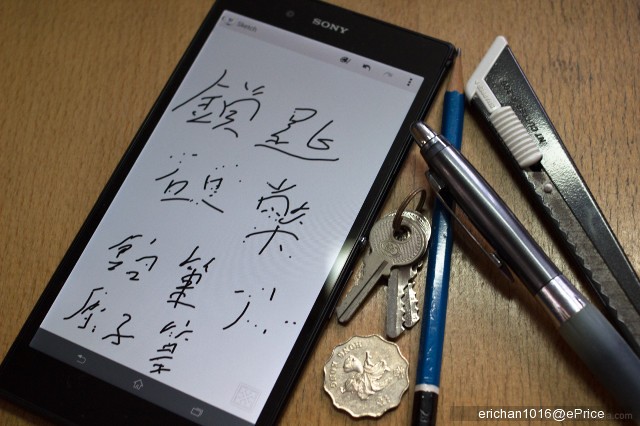 Besides the new Triluminous display engine, the Z Ultra features Sony's handwriting recognition technology, which lets you write on the display using nearly anything with tip less than 1mm in diameter. This latest video takes a closer look at exactly what does and doesn't work as a writing device – from a set of keys to Stanley knives.
Most things worked fairly well, and it's good to see that the key worked very well, especially since it's one thing you'll most likely have on hand in a pinch. Oddly enough, the mechanical pencil didn't register at all, neither did the plastic ruler, and that goes without saying for the Stanley knife – although we recommend you don't use the latter even if it did work. Good news is, even if many of these didn't make for great stylus alternatives, they didn't damage the display either, which means the Xperia Z Ultra certainly won't be an easy to scratch device.
Either way, you'll be able to try all of these and more soon enough, as the Xperia Z Ultra is set to hit Europe in September and Asia this month.
Thanks, gmfady, for the tip!