The mobile market has many competing display techs and each flagship seems to go a different route – Triluminos for the Sony Xperia Z Ultra, Super LCD3 for the HTC One and Super AMOLED for the Galaxy S4. So which one is the best?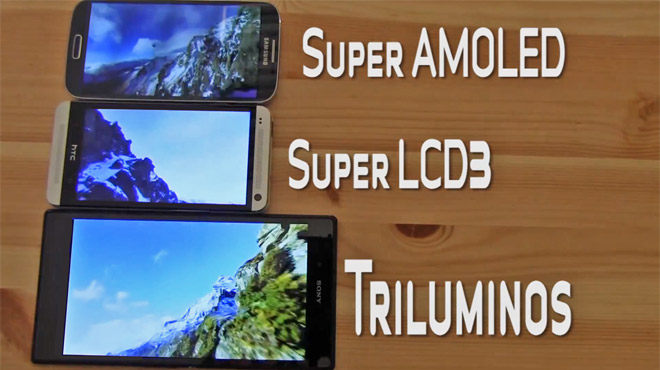 It turns out it's difficult to pick – both LCD and AMOLED panels have advanced to the point where the weak points have been all but eliminated
Check out this video to see how the three devices compare in direct sunlight and in a room.
The displays still have their differences, despite getting closer and closer in terms of how they look. IPS displays like the Super LCD3 and the Triluminos display still have specific angles where there's slight contrast degradation – looking at the display at an angle from its edge (you can spot it shortly in the video). AMOLEDs still aren't that bright but the one on the Galaxy S4 has very low reflectivity giving it pretty good sunlight legibility.
Also, the Sony Xperia Z Ultra is a phablet with a huge screen – 6.4″ with a lower pixel density (it's still over 340ppi), while the Galaxy S4 and HTC One have ultra-sharp 5″ and 4.7″ displays respectively.