Astonishingly, the root access of Sony Xperia Z has been successfully achieved before the smarpthone's global launch. The Sony Xperia Z has just yesterday hit French shelves, with the rest of Europe expecting to get it in two days, but DooMLoRD, a recognized developer at XDA has already managed to gain root access on the smartphone.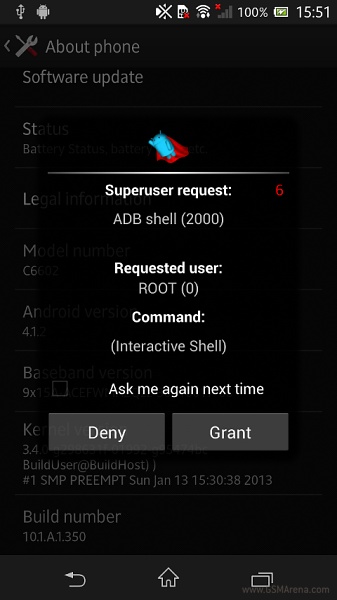 According to the developer, the modification of the CF-Auto-Root for the Nexus 4 has worked on the Xperia Z smartphones and has helped him achieve the root access. There is already a tutorial for replicating the procedure on your own Xperia Z, so if you are planning to get one, don't forget to bookmark the source link.
The process of rooting your Xperia Z involves simple steps, but flashing your smartphones also involves high risk and would void your warranty for obvious reasons, so proceed with the instructions only if you are sure about what you are doing.