Sony has confirmed that the upcoming Xperia V will feature a special sensor-on-lens technology.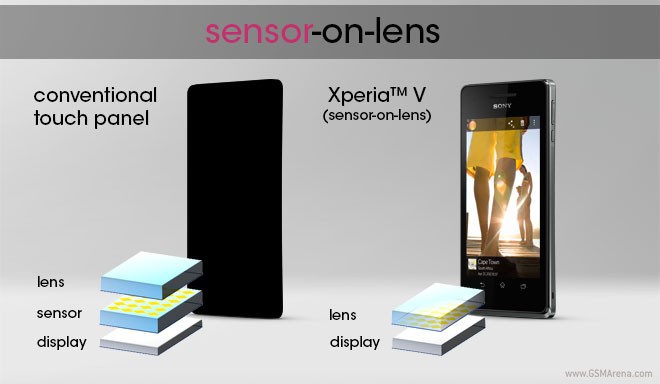 This will allow for a decrease in display thickness, as well as for a more direct touch experience with whatever is being displayed.
The new technology will allow Sony to remove the extra sensor layer located between the display and the lens, and create a type of hybrid layer that combines lens and sensor. This brings a 5% improvement in display luminance, as well less haze.
The removal of the extra layer also helps decrease overall weight and thickness, although Sony has not stated by how much the Xperia V has slimmed down thanks to the innovative feature.
The Xperia V was introduced at this years IFA as part of Sony's new lineup. No word from Sony on whether any of the other Xperias introduced there will feature sensor-on-lens layers as well.
You can check out our hands on with the Xperia V here.