The Sony Xperia Tablet S recently went back on sale after Sony fixed the issues that caused its IPX-4 certified splash-proof tablet to leak. Now they're issuing a small software update that adds SDXC support.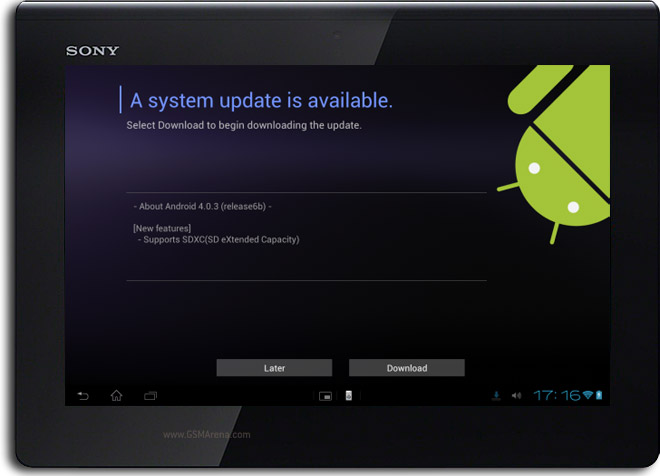 The update means that 64GB and 128GB SDXC cards will work. Keep in mind that we're talking full size SD cards here, not microSD cards like on most other tablets.
You can find a 128GB SDXC card on Amazon for under $100 and 64GB cards are cheaper still. This allows you to expand the built in storage of 16GB, 32GB or 64GB to levels that will rival and even beat certain ultrabooks.
Anyway, the update weighs in at 330MB and doesn't change the underlying Android system (version is still 4.0.3, no Jelly Bean here).