Sony announced its Xperia T2 Ultra in January and the phablet was designed specifically for Asian and African markets where the big screen smartphones are all the rage. We took the 6-inch device for a benchmark spin and stacked it up against some of its competition.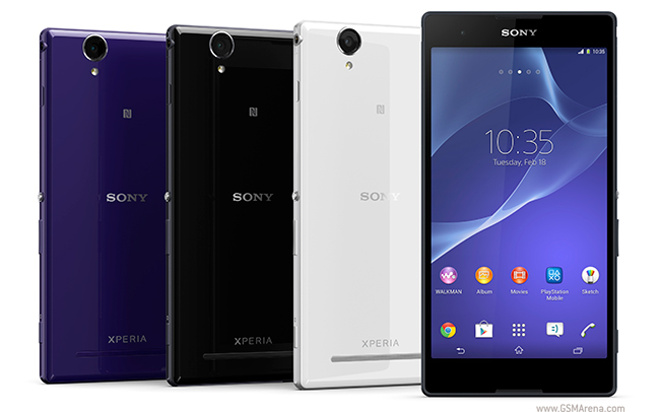 The Sony Xperia T2 Ultra is powered by a 1.4 GHz quad-core Snapdragon processor along with 1 GB of RAM. The specifications of the phablet are quite decent for the mid-range, but has the company managed to get the most out of it? Let's find out!
We started with the single-core CPU performance test with the help of the Benchmark Pi app. The smartphone turned up with a mediocre performance, scoring 309. We also ran the multi-thread Linpack test, and the latest Xperia phablet found itself in the middle of the pack.
Benchmark Pi
Lower is better
Linpack
Higher is better
Next up, we aimed to test the overall performance of the phablet including its graphics and RAM bandwidth with the AnTuTu benchmarking application. The Sony Xperia T2 Ultra managed to find a place among last year's flagship smartphones, which is quite impressive.
AnTuTu 4
Higher is better
Quadrant
Higher is better
We ran the GeekBench 3 to test the multi-core and memory performance of the phablet and the T2 Ultra managed to come up with another respectable score.
GeekBench 3
Higher is better
Now, let's move to the GPU test. The Adreno 305 GPU was made to sweat with the Epic Citadel. The low-end graphics chip didn't exactly post new records, but it showed that it's perfectly capable of offering playable framerates even with heavy titles.
Epic Citadel
Higher is better
Last up was the SunSpider and Vellamo, which measure the JavaScript performance and browsing performance. The device scored 1,337 and 2000 points that was as about as good as we could expect.
SunSpider
Lower is better
Vellamo
Higher is better
The Sony Xperia T2 Ultra dual come out with a mediocre score in most of the tests we ran, but given the positioning of the phablet in the market, that was to be expected. When you put things in the mid-range perspective, the scores are actually very good and the great thing is they are backed by the real-life performance. The smartphone runs pretty smoothly in day to day use and that's what matters in the end.