The Sony Xperia SL is finally in our office and is ready to join our review queue.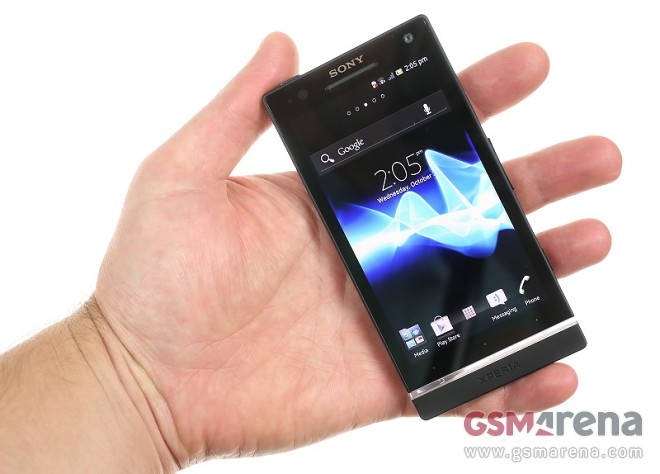 The Xperia SL is to the Xperia S, what the Arc S was to the Arc last year – it adds a speedier CPU (1.7 GHz instead of 1.5 GHz) and comes with Android 4.0.4 out of the box.
Naturally we made an unboxing video with a short user interface demo for your viewing pleasure, here it is.
The Sony Xperia SL isn't so much an upgrade to the Xperia S as much as a remodeling. This means that it will probably end up replacing the Xperia S, rather than being available alongside it. After all there's little sense in having two devices that differ only by the speed of their CPUs simultaneously on the market.
The phone is still very handsome. It features the same matte back panel, 12 MP snapper and 4.3″ 720p display with Mobile BRAVIA engine as the Xperia S. We are yet to see how well those have aged though.
Stay tuned for our Sony Xperia SL review, which should appear on our homepage some time next week.