The Sony Xperia neo L is a blast from the past – it's the second redesign of the 2011 neo model and brings some improvements as well as some setbacks. For one, it runs Android 4.0 Ice Cream Sandwich out of the box, even though some newer Sony devices are still waiting to get the update.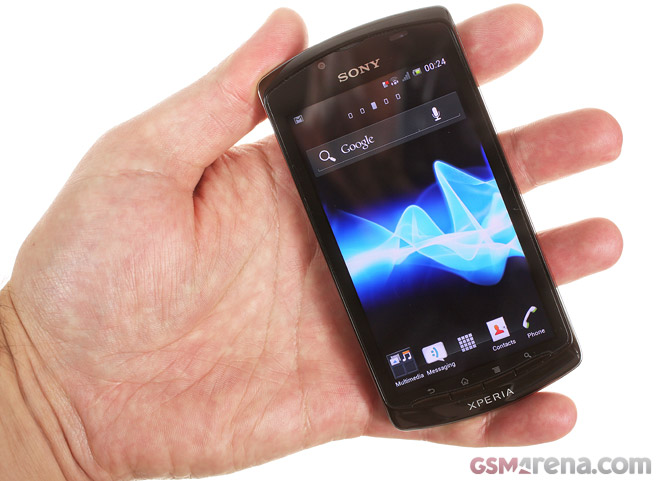 The other change is the bigger screen – it now spans to 4″ instead of the original 3.7″. The resolution is set at WVGA – a bit less than the FWVGA of the previous models. It loses a 54 pixel-wide bar and moves to a 15:9 aspect ratio instead of 16:9.
At 12.2mm the neo L is slightly thinner than previous models but also taller and wider to accommodate the larger screen. The weight has increased by just under 6g, to 131.5g.
The redesign has its downsides – it drops the microHDMI port and the hardware shutter key, two things that set the neo and neo V apart from most of their direct rivals. The Xperia neo L uses a 5MP camera capable of 720p video recording, just like the neo V, though the camera interface here is vanilla Android here, not the custom Sony camera app.
Here's a hands-on video of the Sony Xperia neo L that shows off both its hardware and its software.
We're almost done with the review of the neo L, so you can expect it to land on our homepage soon. We ran into some problems though – the video player has very poor codec support, so we couldn't run our full battery test.