Sony just took the wraps off its Xperia M2 Aqua smartphone – a water-proofed Xperia M2 and now the promo videos are live.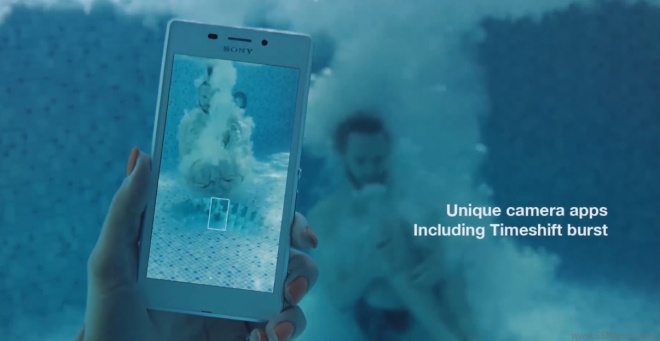 The videos run through the phone's strengths and shows it getting wet on more than one occasion – something that tends to get users' mouth to water pretty fast these days.
Sony is marketing the Xperia M2 Aqua as the waterproof phone for everyone, playing on its lower price and the highest IP certification for water resistance currently on non-highly durable phones. The video then shows the Timeshift burst feature in action inside a pool and more. Check it out.
Aside from the usual promo video there's an additional one by Sony that incorporates frames from the first video but is more of a product tour by the Sony developer team.