The Sony Xperia E is the single-SIM variant and second member of the Xperia E family, after the Xperia E dual.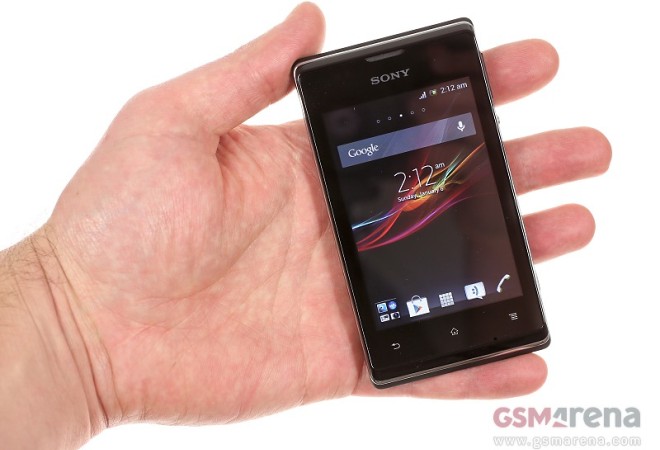 The Xperia E is virtually identical to the E dual, save for the lacking second SIM slot and the Android 4.1 Jelly Bean which replaces 4.0 ICS.
The Sony Xperia E features a single-core 1 GHz Qualcomm MSM7227A processor with Adreno 200 graphics, alongside a 3.5-inch display of 320 x 480 pixels resolution, 4 GB of internal storage (2 GB of which are user available), and a 3 MP camera, all powered by a 1530 mAh battery.
The stylishly curved back panel of the Xperia E is of a pleasantly-textured matte plastic that is very good at repelling fingerprints.
We got better battery performance compared to the Xperia E dual, particularly under standby, which is understandable since there's no extra strain from having to support dual stand-by.
For the full lowdown on the Xperia E, be sure to check out our full review coming soon.