The Sony Xperia C3 went live today, promising to reinvent the whole selfie business with its 5MP front-facing camera that comes with an LED flagsh.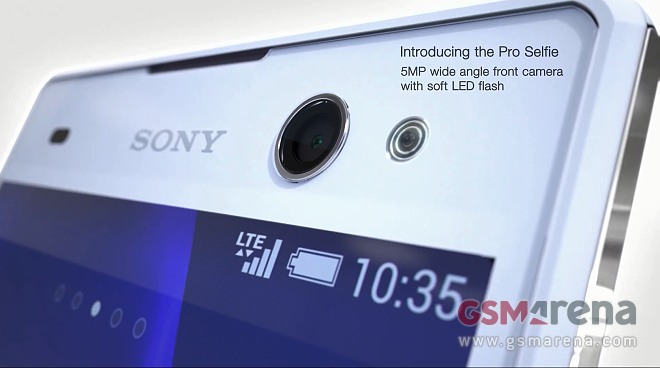 As the tradition goes on such occasions, the manufacturer has released a couple of videos dedicated to the new device, highlighting its key selling points. The single-SIM and dual-SIM versions got a video each.
With the Xperia C3, Sony focuses on the 5.5″ 720p screen, the sleek and lightweight construction, and of course on the specially developed selfie software.