Sony has a history of releasing bite-sized iterations of their popular gaming consoles that perform better, are quieter, and consume less power. So when the Japanese hardware manufacturer announced it will reveal its "slimmest" Playstation device ever, one might assume that they would announce a trimmed down Playstation 3.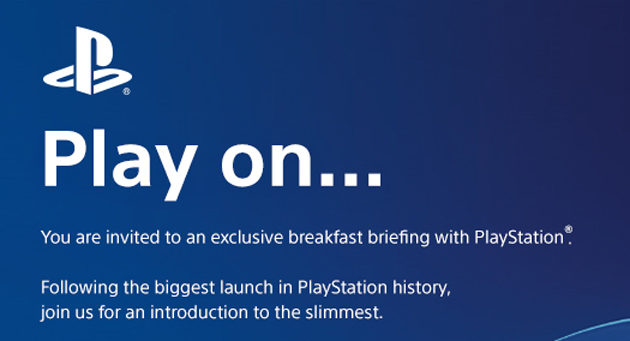 However, this might not entirely be the case, as there have been some rumors that Sony is gearing up for a wider launch of their Playstation Vita TV.
The Vita TV is a mere 13.6mm thick, easily making it the thinnest Playstation device to have ever been released. It's also only available in Japan.
Another plausible reveal could be the Japanese version of the Playstation Vita. It has an LCD screen (versus the OLED on the Vita now). It's also 15mm thick and has better battery life than the old model.
We won't know until next week what the official announcement is. Until then, we can only speculate. What do you predict Sony will announce?