With the big ticket items out of the way, we can turn our attention to the other gadgets that Sony has brought to CES. The company has a new range of four NFC-equipped speakers to work with the One-Touch tech that Sony introduced with the new Sony Xperia Z and Xperia ZL smartphones.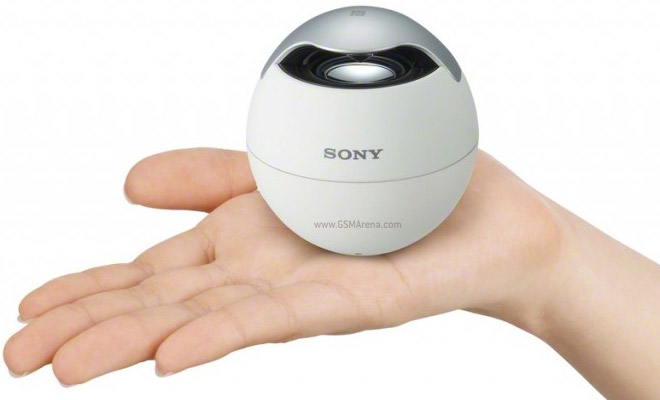 There's also a voice-controlled remote for Sony's Google TV box, the NSZ-GS7.
The remote has a similarly creative name, it's called Sony NSG-MR7U, and puts together a trackpad, a QWERTY keyboard and more interestingly, a microphone. The mic lets the remote use Google's impressive speech recognition and change channels and even look for a specific show just by telling it what you want.




Sony NSG-MR7U voice control enabled remote
The NSG-MR7U will also work as a universal remote for your TV, DVR and other set-top boxes (though you don't get voice control on those). It will be available in February, there's' no pricing info yet.
Going back to the speakers, there are two bar designs and two more portable ones. They all support NFC, so you can just tap them with your compatible Xperia phone for automatic pairing.
The X-Series bars support Apt-X and AAC Bluetooth codecs for better wireless audio quality.
The high-end model, called SRS-BTX500 ($300), features what Sony calls DMC technology – a combination of Dual Passive Radiators, Magnetic Fluid Speakers (a tech developed by NASA that reduces vibrations), and Clear Phase digital signal processing (which reduces distortion). The speaker has a battery that's good for 6 hours of continuous playback.
The SRS-BTX300 ($200) will last 8 hours though it lacks the advanced features of the 500. Both X-Series speakers works as a hands-free unit and have a port that can charge your phone.
The SRS-BTV5 ($70) is a much more portable NFC-enabled speaker. It features 360-degree Circle Sound audio diffusion technology and will last for 5 hours of playback on a charge.
The endurance champ is the SRS-BTM8 – while not quite as pretty as the BTV5 (it kind of looks like a purse), it will last for 20 hours straight if you put in dry batteries.