Sony has taken the wraps off its Xperia T2 Ultra and T2 Ultra Dual phablets. As tradition goes on such occasions, a couple of promotional videos of the 6-inch smartphones have gone live.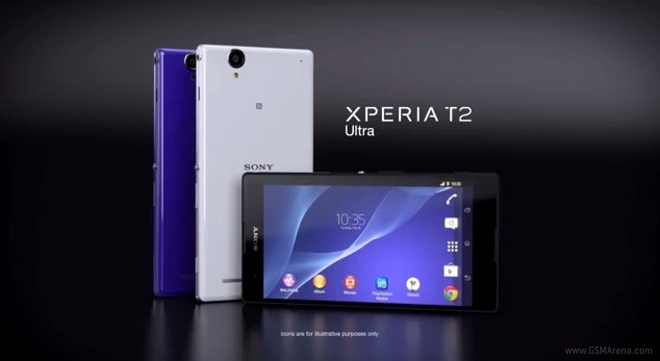 The first video runs for about 90 seconds and features the single SIM variant of the Xperia T2 Ultra in action.The promo shows the elegant design of the phablet, its huge 6-inch HD display, camera and some of its cool software tricks.
Check out the Xperia T2 Ultra video below.
The second marketing effort puts the dual-SIM variant of the phablet in the spotlight. Naturally, the video is designed to promote the multiple SIM card convenience of the company's newest addition. Here's what Sony believes you should know about the Xperia T2 Ultra Dual.