Sony took down its online store in Europe for maintenance for a little while and put it back online this Sunday. To apologize for any inconvenience, Sony is giving you a 10% discount code.

The code should work on all European versions of the Sony Store, but if you want to use it you'd better be quick, it's valid only until tomorrow.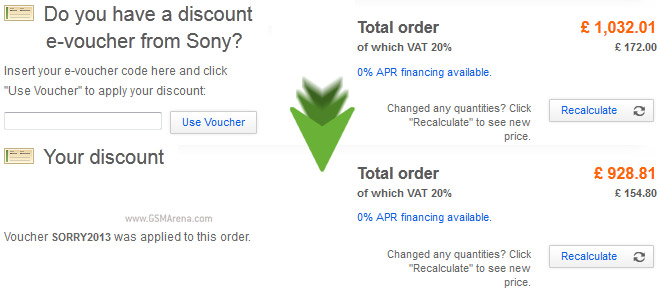 The code is SORRY2013 and it will knock 10% off the price of your purchase. It should work for laptops, tablets, anything in the store.