The original Sony Play station, one of the most revolutionary pieces of hardware to ever hit the console market has just turned 20. To celebrate this momentous event the Tokyo technology giant is releasing a limited set of units straight out of hardcore fan dreams.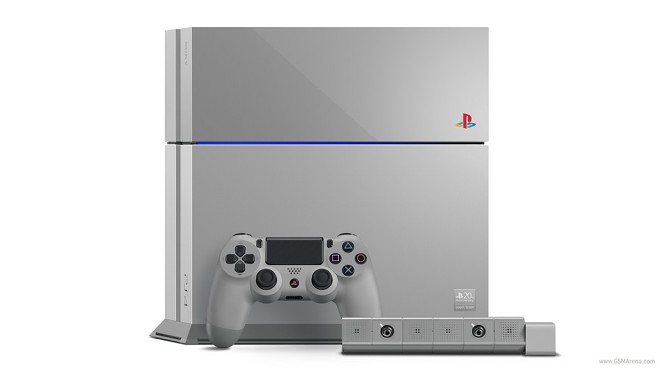 The consoles at hand are a set of 12,300 unique Play Station 4s which are designed and manufactured to resemble the legendary first generation Play Station as closely as possible. The attention to detail is truly astonishing. The chassis, controllers and additional accessories all bear the signature 1994 style rubbery gray color, which is sure to bring a smile to any nostalgic gamer's face. Even the cables look the part and complete the picture of something that feels as if it came straight out of a time machine.
The premium collector devices were announced exactly 20 year after the PS1 hit markets on December 3 1994, which is definitely a pleasant geeky touch and will be available for preorder starting December 6 in the US.