After almost a year of officially announcing it, Sony has finally launched the PlayStation Vita. For now, however, the device is only available in Japan with US availability starting from February 22, 2012 onwards.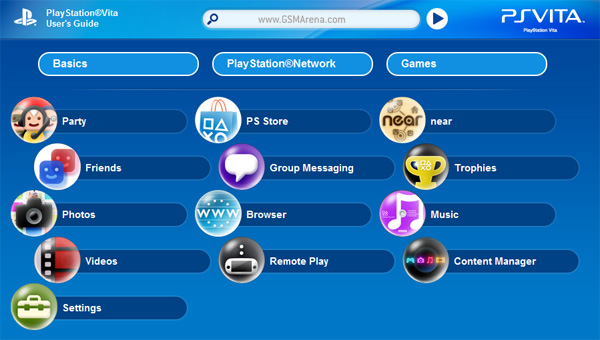 Sony will be selling three variants of the PS Vita in the US, the Wi-Fi-only mode, Wi-Fi+3G model and Wi-Fi+3G model with a 4GB memory card, limited edition case and 'Little Deviants' game and will be priced at $249.99, $299.99 and $349.99 respectively.
Meanwhile, Sony has also released an online user guide for the PS Vita, which details all of the functions and gives a closer look at the device. You can learn, for example, that the PS Vita uses a proprietary memory card for storage purposes and will not work with standard microSD or even Memory Stick Micro cards, or that the battery will last up to 3-5 hours while playing games and up to 5 hours while playing videos, or that you can take a screenshot by pressing the PS button and the Start button at the same time.
There is a lot more to learn so if you are thinking of picking one up you should definitely go through it all in the source link below.