Apple may have tried to Photoshop out the protruding camera on its new iPhones but everyone – including Sony – has seen through it. Sony has posted a jab directed at Apple on its Facebook page saying "the only thing that sticks out with the Xperia Z3 camera is its features…"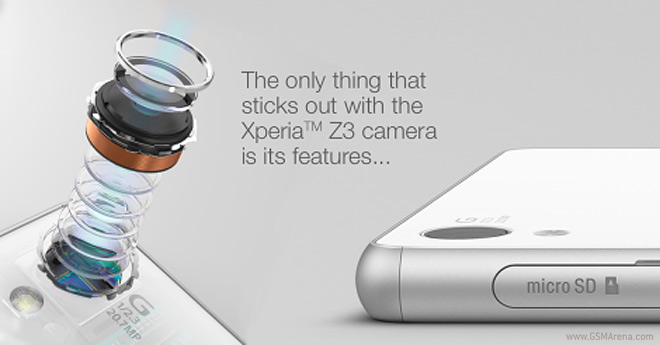 Granted the Xperia Z3 is slightly thicker but it's just by a hair – it measures 7.3mm thick, while the iPhone 6 is 6.9mm thick.
Of course, the Sony also has a larger sensor (1/2.3″ vs. 1/3″), a large 3,100mAh battery and waterproofing (IP68), all of which undoubtedly contribute to its overall thickness.
The smaller Sony Xperia Z3 Compact is thicker than both – 8.6mm – but has the same camera is its sibling, same water-resistance rating and amazing battery life. It's the more direct competitor to the iPhone 6 so I have to wonder why Sony didn't use it for this jab (because of the thickness, I'm guessing).
Thanks to Shebo313 for the tip!