FCC documents, which saw their confidentiality request expire on August 29, reveal Sony is working on a Chromecast-like USB device and bring some of its specs.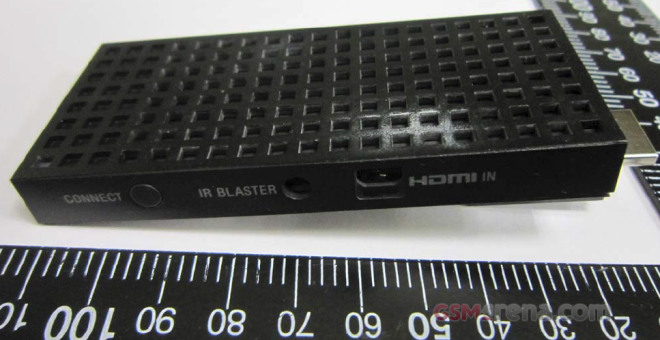 The dongle is dubbed Sony NSZ-GU1 Internet Player and features a Marvell DE3108 chipset, 1GB or RAM and 8GB of internal storage.
The purported player has lots of connectivity options – Wi-Fi b/g/n, Bluetooth 3.0, HDMI-in and MHL TV-out ports, plus an IR blaster. Naturally, the dongle is powered by the TV's USB port so it doesn't require an external power supply.
Since the confidentiality request expired just before the IFA kicks off, there's a chance the device will go official at the IFA expo days.
Thanks, gmfady, for the tip!