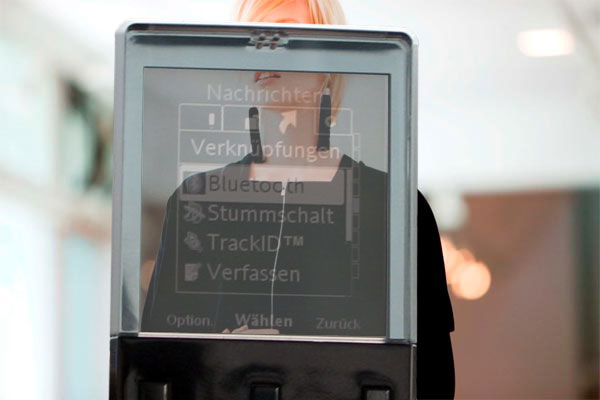 The XPERIA X10 has been gobbling up a lot of attention lately but it's not the only one in the lineup that deserves attention. The Sony Ericsson XPERIA Pureness features a unique transparent display – a sure-fire attention grabber. Here we have a video of the unboxing and a quick look into the overall design and interface of the phone.
The design of the XPERIA Pureness is, uh, pure simplicity. The symbols on the keypad and softkeys are visible only when the backlight is on. When it's off, the Pureness barely looks like a phone and that is a compliment when it comes to fashion phones. The glass of the display is frosted and not completely transparent and you need a dark background to see things on the screen properly.
There are some strange design choices though – the volume keys are on the sides, one on each side, and the power button is on the back. The headphones also looked curious, with no obvious plug but the video doesn't show what's the deal with them.
We haven't had the pleasure of trying out one ourselves but the first impressions of the Pureness that this video brings is not overly positive – aside from the headphones, there's not much else interesting in the box (it's just standard stuff like a charger and USB cable), and the keypad looks very plasticy. Struggling to make out what's on the screen in direct sunlight we can swallow – it's not image quality that makes this display so attractive, but cheapo materials don't have a place on a device that costs this much.