We've are done with the battery testing of yet another smartphone. The Sony Ericsson neo V might just be an emergency substitute for the injured star player, but that doesn't mean it can get away with anything here.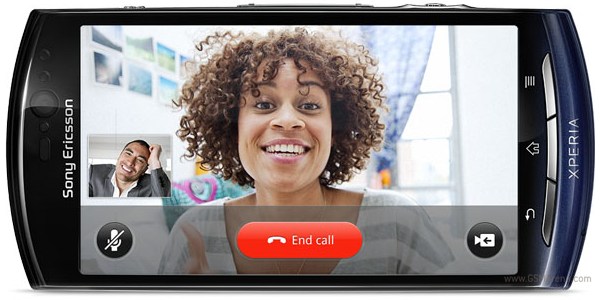 The Sony Ericsson Xperia neo V 3.7″ WVGA LCD screen is coupled with a 1500 mAh battery, which led us to expect a performance somewhere around the middle of the pack. As it turned out later, the neo V exceeded our expectations and turned out one of the better performers we have seen.
Just like most of its droid siblings, the Xperia neo V started off with a solid 3G talk time score. Once fully charged, the smartphone went through 8 hours and 41 minutes of talk before it switched off. That's even more than the 7 hours that its manufacturer promises.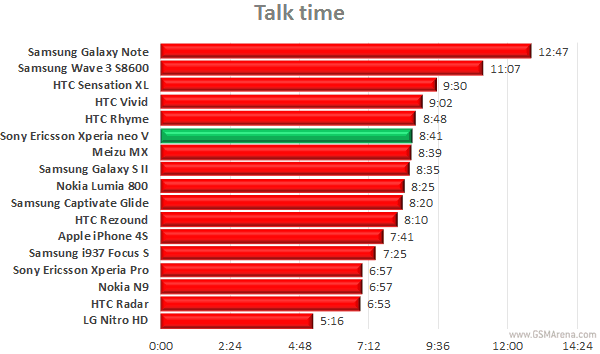 Our automated web browsing script was the next challenge that we had in store for the Sony Ericsson Xperia neo V. Web browsing endurance is usually not that good with Android smartphones and, sadly, the neo V turned out to be no exception to this rule – with the modest 4 hours and 20 minutes it ranked 14th out of 17 tested smartphones.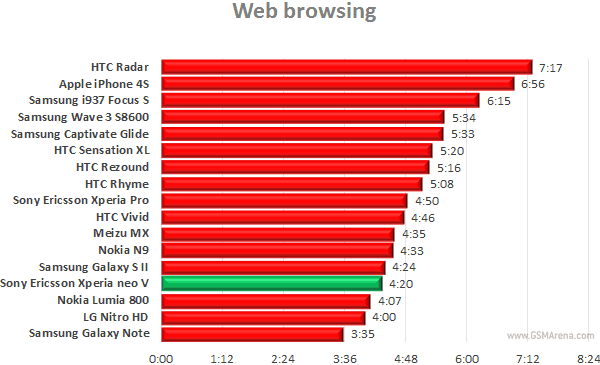 The Sony Ericsson Xperia neo V did better in the video playback trial. It took 7 hours and 45 minutes of SD video playback before the neo V battery dropped to 10%, which is quite notably better than what we saw from the Xperia Pro.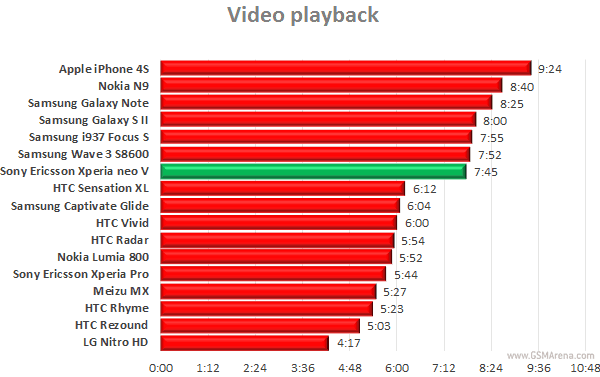 It's even more puzzling, given that those two share the same battery and screen, but obviously Sony Ericsson did some optimizations over the past few months.
As usual, we conclude with the everyday usage test. The Sony Ericsson Xperia neo V turned out to be really efficient in stand-by mode, which helped it get the really good 42h endurance rating. This suggests that you will only need to charge this one every 42 hours, if you use it for an hour of each of the three activities described above per day.