Sony Ericsson posted a not so mysterious picture on its Facebook page asking about a phone's model. It's not hard to recognize the company's first gaming phone – the F305. What got us interested though is that this could be a telltale sign the company is finally getting ready to unveil the rumored PlayStation phone?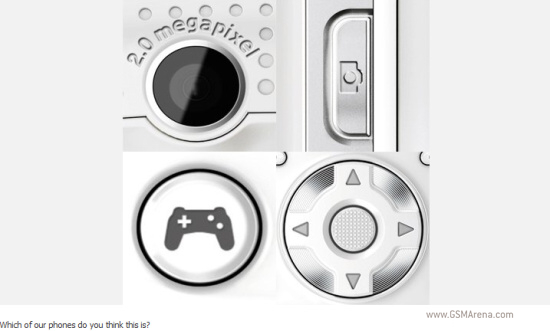 It's unclear whether it's actually a teaser or Sony Ericsson has just decided to empty its warehouses from older phones by giving them away in a silly guessing game on Facebook.
Update: As one of our readers was quick to explain, Sony Ericsson has an ongoing tradition of publishing such guessing games on their Facebook page weekly. We've obviously jumped the gun on the sight of a gaming phone puzzle. Anyway, that just goes to confirm our obsession with the Playstation phone. It's about time they unveil it, isn't it?
My best guess however is that the important thing here is the gaming side of the F305 and I hope Sony Ericsson will finally announce the long rumored, leaked, pictured, shot and benchmarked PlayStation phone (a.k.a. Zeus).
Yes, it's becoming annoying. Let's hope Sony Ericsson will make it happen soon instead of playing with our consumer patience (if there is anything left of it). If you feel like me, I suggest you go to their Facebook page, and tell them what you think.