The Sony Ericsson Mix Walkman is a small feature phone with music-centric features and a thing for flashy colors. It also brings a fun, teenish design and touch of simplicity to the table which coupled with a good price tag could prove a winning formula.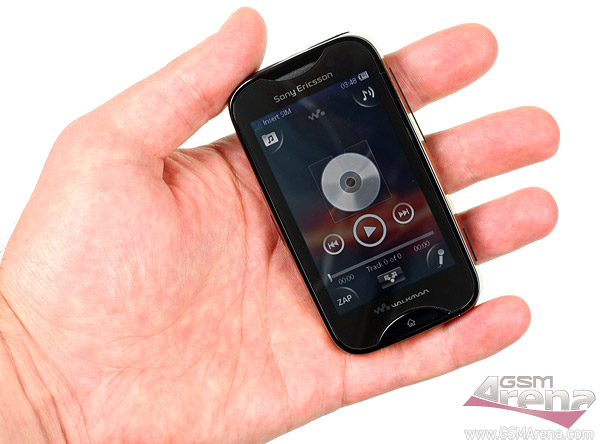 It is, however, a sheep in wolf's clothing in the aspect that it looks like the Android powered W8 but it is in fact a prettier Yendo – a dumb phone with no multitasking, a limited number of optimized apps and no flashy OS to flaunt in front of others. Still, it brings some notable improvements over the Yendo (the better looks aside) – it has a bigger 3″ display with a superior resolution of 240×400 pixels (over the 240×320 of the Yendo). Connectivity-wise it features Wi-Fi and finally in the multimedia department has e 3.15 MP fixed-focus camera instead of just a 2 MP one.
That's all hardware stuff but if we look deeper under the hood of the Mix Walkman we'll find the new music features – it has a dedicated Walkman button at the top which automatically powers up the music player and next to it a "zap" button. This is interesting – when you press it while you're listening to a song, the Zappin feature will allow you to jump through your tracks listening only their choruses for about 4 to 15 seconds.
The Mix Walkman also comes with a Karaoke feature in the music player. You load a song you like (only instrumentals though, duh) and download the lyrics to it. It's fun and could definitely be used for make-shift parties in the park.
Unfortunately, our Mix Walkman unit is a pre-release one and this puts a large dent in its performance. Most features are slow and some don't even work. A large part of those multimedia features require the phone to be synced with Sony's Media Go software (Zappin needs the tracks to be analyzed and the Karaoke needs the lyrics to be downloaded). Our unit, however, couldn't communicate properly with a computer so we were unable to test these features thoroughly. The Mix Walkman is no good even for a short preview so we'll sadly just have to wait this one out.
We hope the Mix Walkman will keep in touch and visit us soon in its full glory.