Teardowns of various tech is a popular thing on the Internet and Sony has decided to try their hands at it. The victim is the new Sony Xperia Tablet S. There's a timelapse video, which shows Sony engineer Takuya Inaba take apart the Tablet S and then put it back together again, but the accompanying blog post is more interesting.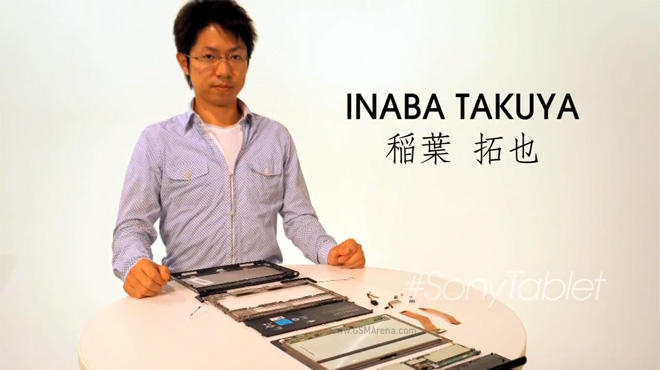 Things in the video zoom by all too quickly, but the blog post has photos and details of the various components that make up Sony's latest Android tablet.
Now head over to Sony's blog post that shows the step by step disassembly of the Xperia Tablet S and gives details on the internals of the Android slate.