Fellow tech journalists have obtained a working unit DSC-QX10 we can see a lot of photos comparing the accessory-slash-standalone-camera with a number of top tier smartphone cameras and some high-quality dedicated shooters.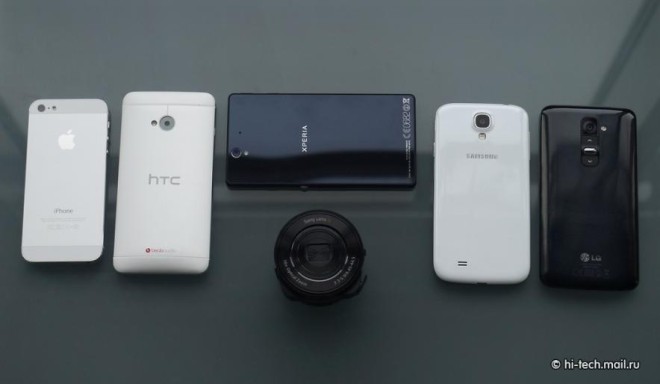 The lens style camera has a high resolution of 18.2 MP and some 10x optical zoom, a built-in battery and a memory card slot.Still, as the preview confirms, in terms of image quality, it's not much better than a 13MP high-end smartphone.
Thanks to the tech blog Hi-Tech.Mail.Ru we have early look at how the DSC-QX10 snap-on lens style camera performs. They reviewers have prepared a lengthy comparison with different smartphones and cameras.
We've picked two comparison samples at 100% zoom level but urge you to go check out the source link below to see all the in-depth samples and commentary.
These two samples below will show you that the QX10 does a good job against the Samsung Galaxy S4 but seems slightly underhanded against the optically-stabilized LG G2 snapper. Still the difference is marginal.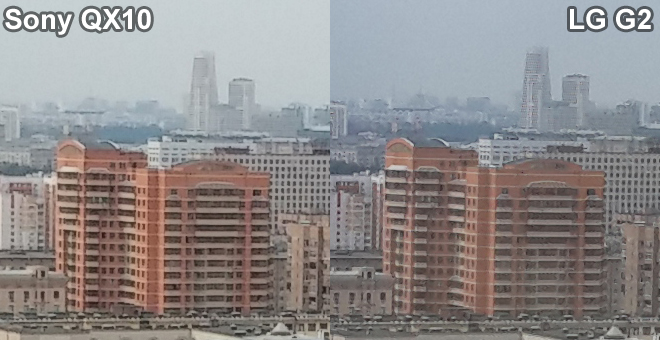 The level of resolved detail levels seem slightly higher on the Korean smartphones. You have got to remember though that it offers a 10x optical zoom lens plus it can be paired with a much cheaper smartphone as well.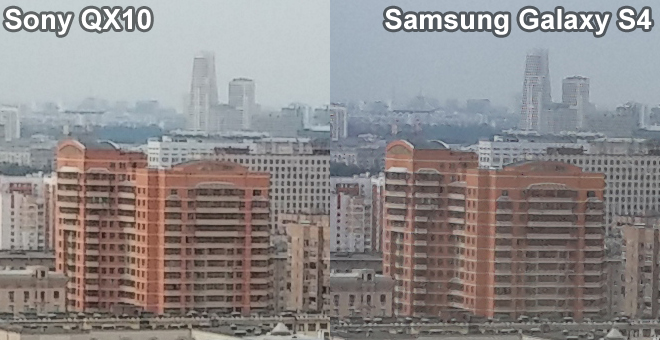 When compared to the Xperia Z, which isn't the best shooter on the block, the QX10 was able to easily come out on top.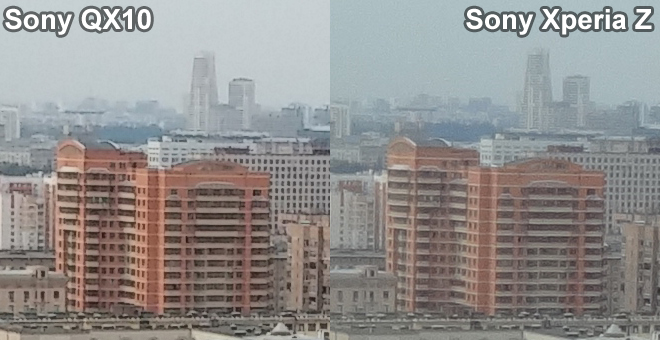 However, compared to dedicated cameras like the Sony NEX-3N or the Canon EOS 70D the humble little QX10 camera doesn't even stand a chance.
Check out the full preview in the source link below.