The Sony QX100 and QX10 lens are some of the most innovative products to come out of IFA this year and they're going on sale. The QX10 is available right now, while the QX100 seems to be out of stock in the US and the UK but it's available in Germany and France (that we checked).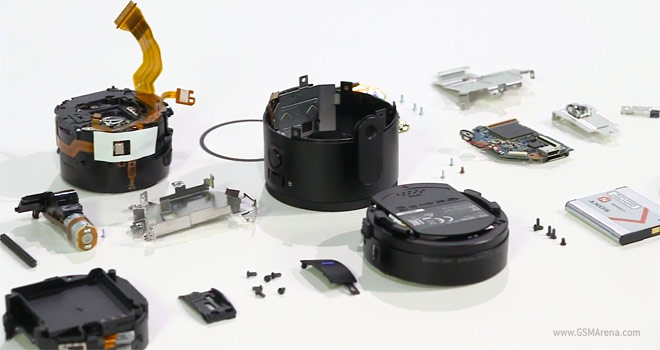 The QX100 packs a large 1″ Exmor R sensor borrowed from the RX100M II camera and will set you back $500 / €430 / £360. Well, while you might not be able to get one right now, you can watch a QX100 disassembled to see what's inside out of pure geek curiosity.
The video also gives a good tour of the outside and primary functions of the Sony QX100. You can shoot photos even without a phone using the dedicated button, there's a small screen to check the battery (which looks surprisingly small, by the way), do manual focusing with the lens ring and so on.
You can watch this video from Sony or check out our IFA hands-on for more info on the QX lens-style cameras.