Yesterday, we saw some screenshots from the upcoming Sony D6503 'Sirius' smartphone, said to unveil at the MWC 2014. The screenshots showed us the camera interface with the option to record videos in 4K and 1080p60 and stills in 20 and 15 megapixel.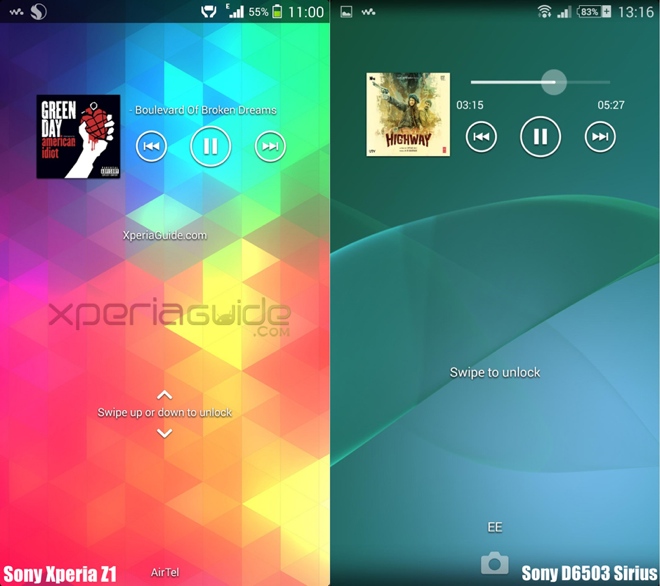 Today, we have the screenshots of the lockscreen interface on the D6503. The lockscreen has been redesigned in KitKat to display the album art fullscreen but Sony is sticking to its own interface design, showing the album art in a tiny square next to the playback controls. One new addition is the progress bar to skip through the track and the addition of camera button at the bottom.
One another revelation by the person handling the prototype device is that the phone lacks support for Android runtime or ART. It remains to be seen if this is a temporary omission or a conscious decision by Sony to prevent people from running apps on ART, which can occasionally give unexpected results.
We'll be posting more details about this phone as we find out.