Sony showcased a flexible 9.9″ OLED screen at SID's Display Week 2012. The screen is just a prototype for now and wasn't even physically present at the event – they just showed a video of it.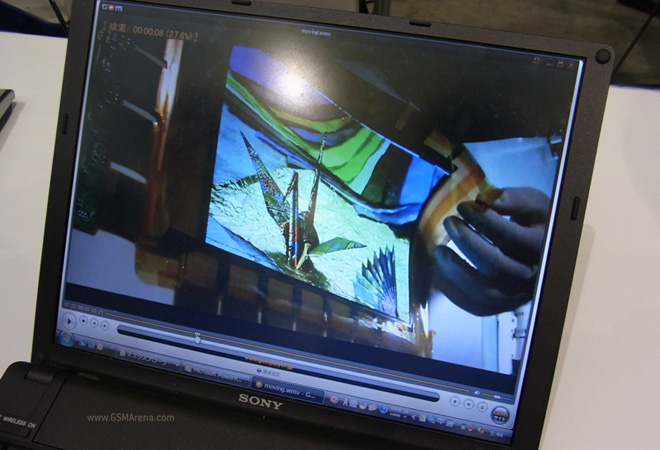 Sony said "We have just made the panel and did not have time to evaluate its reliability for bringing it out", but even so "it is a realistic choice for volume production of a flexible OLED panel".
Since this is a pretty interesting screen, it's worth taking a look nonetheless. The panel has qHD resolution (960 x 540), which gives it the rather low 111ppi pixel density. The screen uses white OLED backlight, which is then filtered through Red, Green, Blue and White color filters (so, it's similar to Sony's WhiteMagic display that debuted on the Xperia P).
This display will go great with Corning's new line of flexible-but-tough Willow Glass. By the way, Samsung is also working on flexible OLED screens.