The just-announced Z3 series from Sony also includes the company's first compact Xperia tablet, the aptly-named Xperia Z3 Tablet Compact.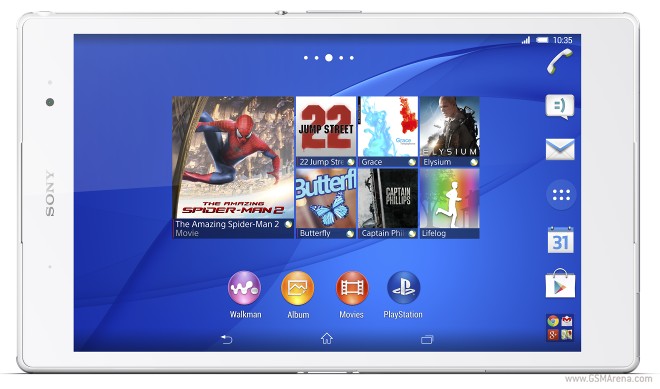 The Z3 Tablet Compact is designed to complement the Xperia Z3 much in the way that the Z3 Compact does – providing largely the same internals except in a different-sized screen.
The most striking aspect of the Z3 Tablet Compact is certainly its weight. Coming in at just 270g, the 8-inch tablet weighs as much as certain 5.5-inch phablets. The ultra-slim 6.4mm waistline is also a commendable achievement by Sony, comparable to the very thin Z1 and Z2 10.1″ tablets from Sony.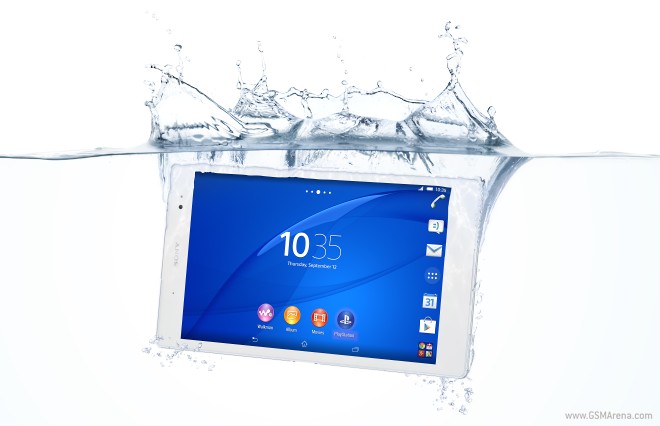 Other specs look like a page taken directly out of the Xperia Z3 specs sheet: a quad-core 2.5GHz Snapdragon 801 chip and Adreno 330 graphics, 3GB of RAM, 16GB of internal storage, and IP65/68 dust and water protection. Some key differences, besides the 8-inch display, include a smaller 8.1MP/2.2MP camera combo – both capable of 1080p video – and a larger 4,500mAh battery..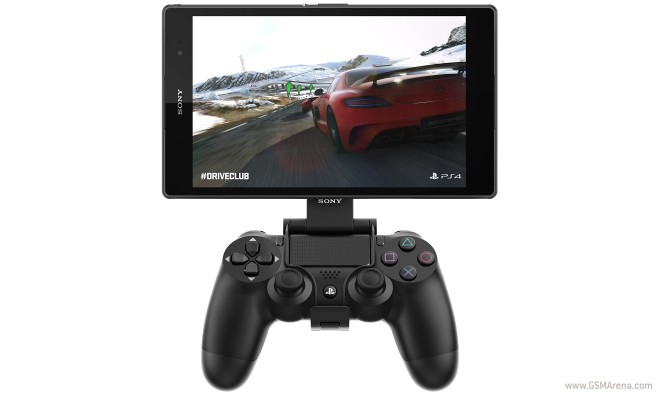 Design-wise, the Tablet Compact has a matte finish on its rear panel – a step away from the dual-glass panes of the Z3 series. You'll also find many of the new software extras from the Z3 series here, like the integrated streaming for PS4 games directly from a Playstation 4 system.
The Xperia Z3 Tablet Compact will be available in black and white starting this month.
For more on the Z3 Tablet Compact and all the other Sony releases at IFA 2014, check out our detailed hands-on.