Sony officially announced US pricing and availability of the Xperia Z2 Tablet. The ultra-skinny, water-resistant slate is now available to pre-order directly from Sony across the Atlantic. It will hit the shelves early next month, on May 4.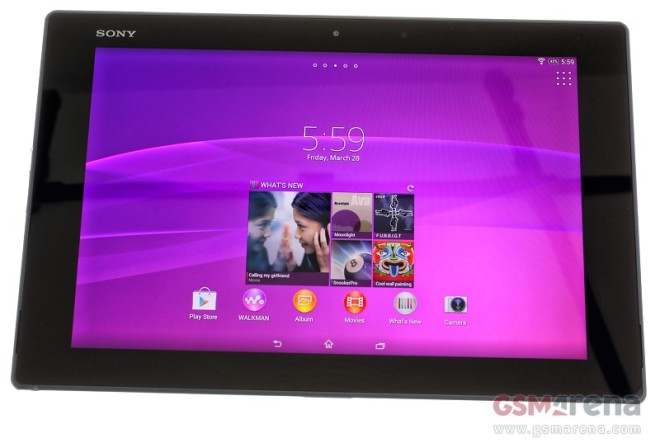 Pricing of Sony's flagship tablet kicks off at $499.99 for a Wi-Fi-only slate with 16GB of built-in memory. Doubling the internal storage to 32GB costs another $100. LTE variants of the tablet are yet to be released in the United States.
The 16GB version of the tablet will be available in black or white. Its 32GB sibling will only be available in white.
Sony will ship the Xperia Z2 Tablet with a good deal of free content. It includes five Sony Pictures blockbuster movies, eight PlayStation Mobile games, and thirty days of free Music Unlimited streaming.
Interested? You can pre-order the Sony Xperia Z2 Tablet in the United States over here. Be sure to check out our full review first.