Sony's latest mirrorless interchangeable lens camera has just been unveiled – the successor to the NEX-5N, the Sony NEX-5R.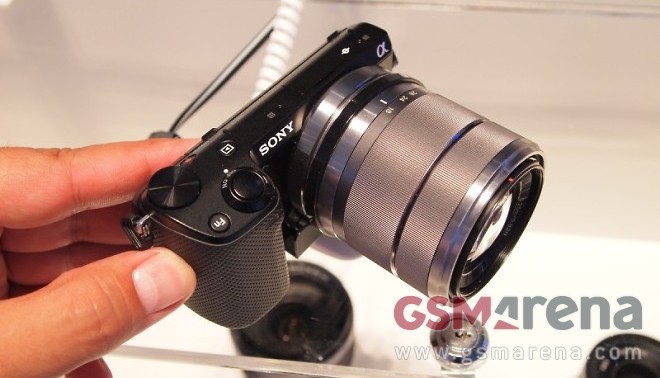 The 16.1MP APS-C sensor on the Sony NEX-5R can do 10 fps continuous shooting and 1080p video at 60fps.
The new mirrorless camera with interchangeable lenses features Wi-Fi connectivity and as visible on the shots below, you get the option to get your photos directly to your smartphone – for sharing or what not. No it didn't work with an iPhone, we guess any DLNA enabled Android smartphone would do, however.
This is Sony's first camera to allow the download of applications which will enhance its functionality. One example is a time-lapse app.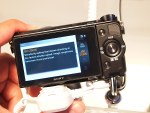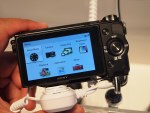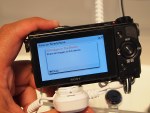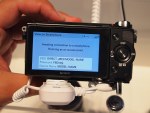 The Sony NEX-5R mirrorless camera hands-on pictures
The 3″ 920k-dot touchscreenscreen on the Sony NEX-5R tilts to make shooting under difficult angles more comfortable.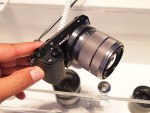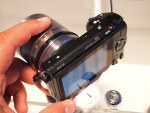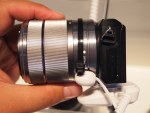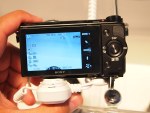 The Sony NEX-5R mirrorless camera hands-on pictures
Sony has incorporated the new "fast Hybrid AF" system, which uses 99 phase-detection AF points on the sensor to accurately detect the distance to the subject distance and then switches to the 25 contrast-detect AF points to fine-focus on it.
The NEX-5R will be available this October in black and white for about $750 with an 18-55 mm kit lens or about $650 for the body alone.