Sony took to the CES floor today to showcase their new 56-inch, 4K OLED TV prototype. You can probably tell from these limited specs (frankly the only ones you need to know) that it is going to look stunning and showgoers have reported that it does indeed.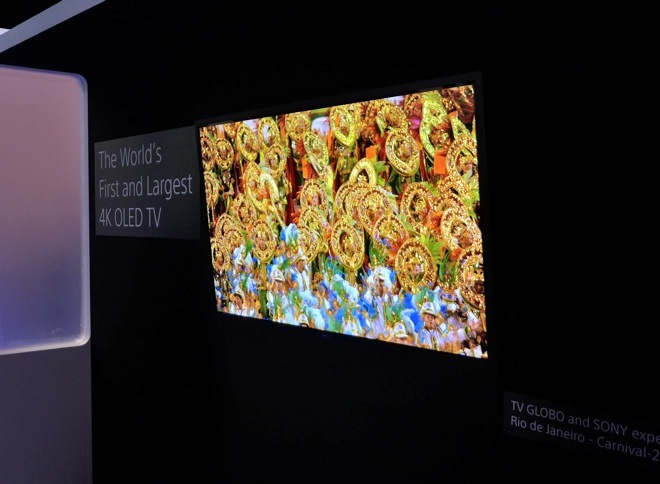 Unfortunately, it is still a prototype as of now so we don't have any other information about it, including the price and launch date.
Having a 4K TV is one thing, but what about the content? Unfortunately, not many have answer to that question as of now but Sony seems to be the only one trying. At CES, Sony also announced the world's first consumer 4K video distribution service.
Unfortunately, not much is known at present about this service, either. According to The Verge, the service would be launched in the US this summer. It remains to be seen how the quality would be and more importantly, how feasible it would be to stream 4K content on current average internet speeds.